Bridget Platt
Buyer's Agent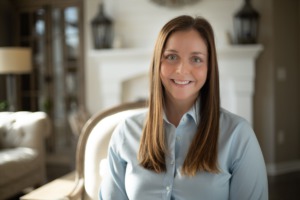 Bridget's love for real estate began when she was sixteen years old, working for the local real estate office in her small town. She even petitioned the state to allow her to study and test for her sales license even though she was underage!
Marrying an officer in the Marine Corps after graduating from Purdue University, Bridget and her family moved several times, buying and selling homes, with Bridget keeping a close eye on the market and developments over the years. 
Bridget's strong entrepreneurial focus turned toward her family when her husband left on his second combat deployment tour when their daughter was ten days old. Knowing this was a critical time, and with her vast technological experience from her Masters degree from the University of North Carolina, Bridget created personalized coping tools to help our nation's tiniest warriors, including her daughter, understand complex military topics. Bridget's company has been featured in Parents magazine, Inc. magazine, and, most recently, on the cover of People magazine's "American Heroes" Special Collector's Edition. 
Bridget and her family are thrilled to call Loveland their forever home, after years of researching where they would choose to grow their roots. Immediately upon arrival, Bridget obtained her Ohio real estate salesperson's license and has been hard at work helping families find their dream homes ever since. 
With two children of her own, and countless home purchases and sales, Bridget understands the importance of finding, not just a house, but your home. She looks forward to working with you soon.