Emily Kowalchik
Director of Marketing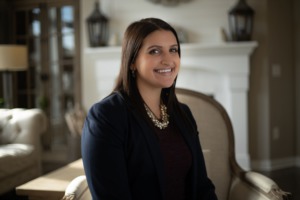 Emily recently joined the Move2Cincinnati team as Director of Marketing, where she uses her skills and experience to manage the promotion of our listings and brand. 
Emily earned a degree in Marketing from Cornell University's Dyson School of Applied Economics and Management and has solved a variety of marketing challenges throughout her career, with experience on both agency and in-house marketing teams. She has led strategic marketing efforts for several well-known organizations in the greater Cincinnati area including Watson's and Cincinnati Children's Hospital, and now looks to bring that multi-faceted skill set to real estate, an industry she has grown up in. 
When not creating fully-integrated campaigns to attract buyers and sellers, Emily is an avid equestrian, regularly competing in regional and national events. Her "fur-child" Lulu is also a familiar face in the office so if you're ever in need of some puppy therapy, be sure to stop by and say hi!