JJ Vickroy
Director of Operations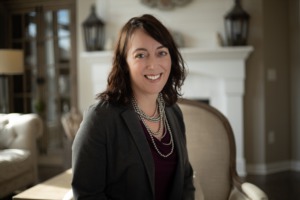 After graduating Summa Cum Laude from Miami University with degrees in Management and Economics, JJ started her career as an Information Technology Project Manager at Fifth Third Bank. JJ decided to take a break from corporate life when starting her family and shortly thereafter starting working as a licensed assistant to a senior real estate agent in town. After expanding that relationship to a partnership in 2010, JJ launched her solo practice in 2014, and eventually moved into an operations role on a team. 
As Director of Operations, JJ oversees the day to day functioning of the office and team. She offers coaching to our buyer agents, identifies process improvements, and is our in-house "encyclopedia" of the latest real estate technology platforms. Her blend of talents provide the team with invaluable expertise and support, whether helping navigate a difficult transaction or bringing new ideas to the table to improve efficiency and maximize the overall client experience. 
JJ and her family recently moved from Hyde Park to Madeira and enjoy being active in both communities. JJ enjoys being able to balance real estate, volunteer commitments and family time.